Share accommodation in Adelaide
Adelaide is Australia's most affordable big city. That means you'll discover some great value when looking to share accommodation or find a room for rent in Adelaide. All over the city there are flatmates wanted to share the cost of renting and create new friendships in the process. The whole of Australia is famed for its friendliness, so sharing a flat with some new mates is a great way to start joining in the fun! So, whether you are a professional looking for flatmates to move into your trendy pad in Bedford Park or a student searching for a room for rent close to the University, you'll find a wide selection of places to live in Adelaide right here on EasyRoommate. With our easy to use flatmate finder service, tracking down your new flatmate in Adelaide will be child's play.

Situated on the Adelaide Plains, the imposing Mount Lofty mountain range surrounds the city. Covering 1.8 square km, the city was originally founded in 1836. Adelaide seems to be getting it right as it frequently appears in the Economist's top ten most liveable cities in the world. Early Adelaide was shaped by prosperity and wealth and the city today is characterised by wide boulevards, large public squares, and is completely surrounded by parkland. If it's lifestyle you're after then Adelaide offers up plenty of activities for you and your flatmates. This easy-going city is recognised for its festivals, sporting events, good food and wine options and some long, beautiful beach fronts. Combine these with a climate of warm summers and mild short winters and Adelaide's appeal becomes clear. The city is the seat of regional government and is a commercial centre with large defence and manufacturing sectors, which means many professionals are looking for a flatshare in Adelaide. There are just as many student flatmates wanted as Adelaide promotes itself as "Australia's education hub". There are increasing numbers of international students looking to rent a room in Adelaide. With three public universities in the area (University of Adelaide, University of South Australia, Flinders University), one private university (Torrens University) and Australia's first international university (Carnegie Mellon University), it's easy to find student roommates in Adelaide.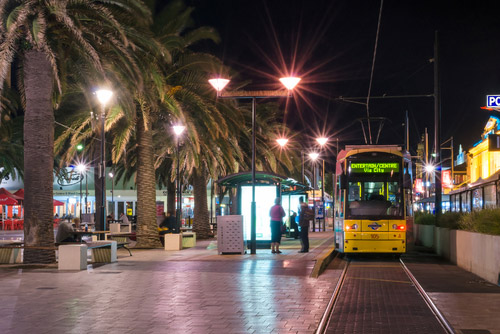 Finding the right area in Adelaide is key. There are flatmates wanted all across Adelaide but choosing the right area can be confusing. That's why EasyRoommate came up with our handy flatmate finder service to find the right flatmates in the right area. Wherever you choose to live, the city is served by the Adelaide Metro, a transport network that reaches across the wider metropolitan area and is made up of trains, trams and buses. Adelaide calls itself the "20 minute city" and claims you can get anywhere in the car within 20 minutes. It certainly benefits from less congestion and fewer traffic jams than other cities so getting around can be easier. When it comes to neighbourhoods preferred by flatmates in Adelaide, some favourite areas to live amongst professionals include Evandale to the north-east of the centre, or Seaview Downs and O'Halloran Hill, both to the south-west. Culture vulture flatmates are bound to appreciate the historical architecture and museums to be found in the Westbourne Park area, which also enjoys close proximity to the city centre.

If you're seeking a lively place to call home then the relatively new area of Northgate provides a cultural lifestyle of festivals and outdoor cinema. It provides the buzz for many student flatmates looking for rooms to rent in Adelaide with a hive of activity. Neighbourhoods that enjoy close proximity to the beach are Somerton Park and Oaklands Park, which are also popular with many students searching rooms for rent by the ocean. If you crave a quiet pace of life to relax or study, then Mawson Lakes is a good flatshare choice. If you rent a room here it's not only close to the University of South Australia campus but it's also still quite close to the city centre, within a 30 minute journey. Around 10 km north east of the city centre, Rostrevor offers students a more family feeling suburb to find flatmates. With flatmates wanted in all these neighbourhoods and many more, use our flatmate finder service to track down your ideal Adelaide flatmate today. Flatmates = new friends and cheaper rents, the maths add up, so start your search today!