Share accommodation in Melbourne
Finding your new flatmates in Melbourne amongst over 4 million people can feel a bit like looking for a needle in a haystack. That's why EasyRoommate has made its flatmate finder service as simple as possible. Find your right flatmates or room for rent even faster! Whether it's flatmates wanted for a professional let or rooms for rent in student accommodation that you need, you'll find plenty of flatshare choices in Melbourne right here. With the cost of renting on your own in Melbourne reaching into the thousands of dollars, it makes sense to share accommodation and so share the costs with other flatmates. Besides, flatshares don't just mean saving money, flatmates can yield up some awesome new friends too! If you're looking to rent a room in Melbourne but aren't sure where to start, check out our handy guide to the city and then search online to discover the best deals on offer to suit your needs.

Situated in the large natural bay of Port Phillip, Melbourne's boundaries expand into the hinterlands towards the mountain ranges of Dandenong and Macedon to the north-west, the Mornington Peninsula to the south and the Yarra Valley to the east. With a temperate oceanic climate, this city is known for its changeable 'four seasons in one day' weather. During the gold rush of the 1850s this city was one of the world's largest and wealthiest. Often said to have a very European vibe, modern Melbourne is more concerned these days with its cutting edge arts scene and is recognised as a UNESCO City of Literature. It's also the birthplace of Australian impressionism, Australian television and film, as well as Australian contemporary dance. Melbourne is home to several of the country's largest and oldest cultural institutions, like the National Gallery of Victoria, Melbourne Cricket Ground and the State Library of Victoria. Given its artistic credentials it's no surprise that this city attracts plenty of creative types, many of whom are looking for a room for rent with compatible flatmates in Melbourne, one of the world's most liveable cities.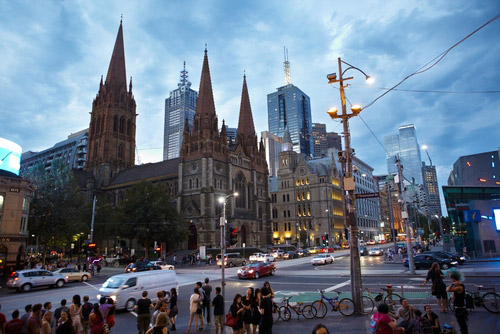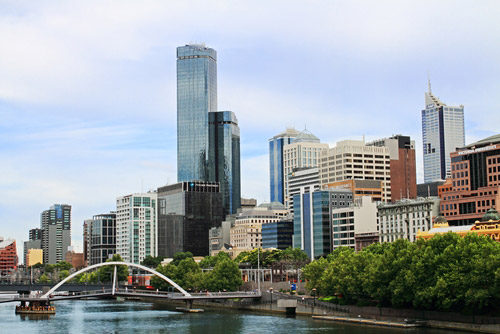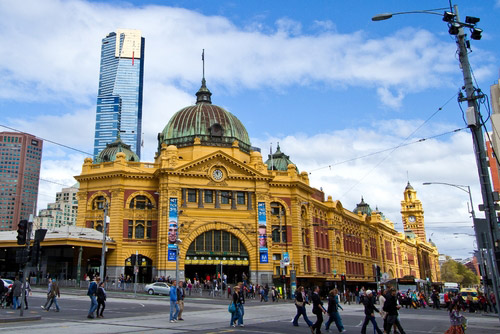 Finding the right area and accommodation in Melbourne is key. Melbourne is made up of 31 municipalities, which are served by an extensive transport network including trains, buses and the world's largest urban tram network. The average monthly cost for a room for rent in Melbourne is around 715 dollars, but that can be higher or lower depending on location and your needs. If the flatmates wanted are for professional lets, then many popular flatshares can be found in the Eastern Suburbs like Manningham, Boroondara, Whitehorse and Knox. Melbourne is home to seven major universities with campuses spread around the city, from La Trobe University in Bundoora to the north, the centrally located University of Melbourne, to Monash University in the south.

So if it's student flatmates in Melbourne that you're after there's plenty of choice. Berwick, located 30 minutes south-east of the Central Business District, is a popular place to rent a room as it is close to Monash University campus. Collingwood is a dynamic and trendy place to live, with Melbourne University and RMIT nearby. Student flatmates on a tight budget could consider looking to rent a room in the cheaper neighbourhood of Abbotsford, 5 kilometres north-east of the centre, and also close to the University of Melbourne. Carlton (also known as 'Little Italy') is an ever popular choice for flatshares thanks to its location right next to the University of Melbourne. Docklands in the inner west, sitting on the edge of the Central Business District, is a new development with plenty of designer apartments and popular with people looking for both professional and student flatmates in Melbourne. If you're after an inner city location in Melbourne, check out Port Melbourne, for a taste of bay-side living. But be warned this desirable location comes with a price tag to match. In contrast Yarraville, also in the inner west, has a much more village-like feel despite its proximity to the city centre. If you're seeking out the happening hotspots of Melbourne then consider Brunswick in the inner north, with its edgy and arty community. Richmond in the inner east offers up a large suburb packed with shopping and restaurants.

Melbourne has so much to offer, check out how EasyRoommate can help you find flatmates in Melbourne through our flatmates wanted, room for rent finder, and shared accommodation services.